We revolutionize the way of industrial mobility in mining, helping our customers to have efficient, sustainable and safe processes.
We specialize in the optimization and efficiency of complex industrial processes through the development and implementation of digital solutions that combine data science with advanced production and operations techniques and intelligent technologies for production and asset maintenance activities.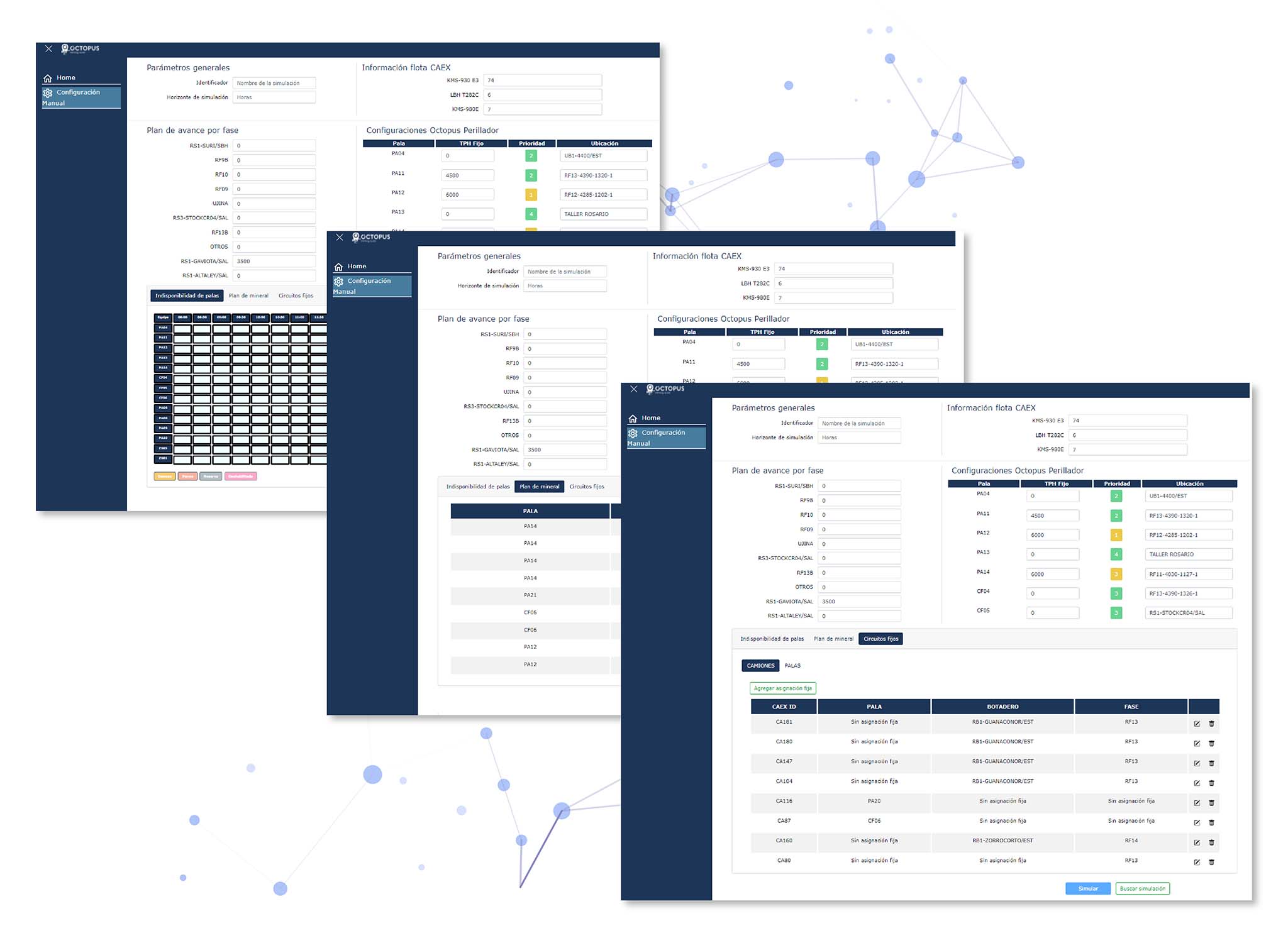 Octopus Mining Suite
AI for the optimization of the mining loading and haulage process
Predictive and prescriptive digital twin that, in real time, optimizes through artificial intelligence the complex decisions that the mining dispatcher makes on FMS, in the process of loading and transporting mines in real time.
The software does not replace, but interacts with any of the FMS and Dispatch Systems currently used in mining, closing the gaps that these solutions currently have.
Octopus Mining acts as a Co-Pilot and assistant to the dispatcher, empowering and improving the quality of life of mining companies' employees.
Learn More
Octopus Safe TMS
Industrial transportation safety
Comprehensive digital SAAs solution developed by Octodos Analytics, which allows for timely risk management in the external transportation process, to and from an industrial process such as a mining site, concrete transportation, construction, passenger transportation, etc.
Focusing on the safety of people (drivers and employees), and emphasizing the concept of active and collective surveillance of the organization.
The technology developed involves GPS tools , telemetry, mobile applications and websites.
Learn More